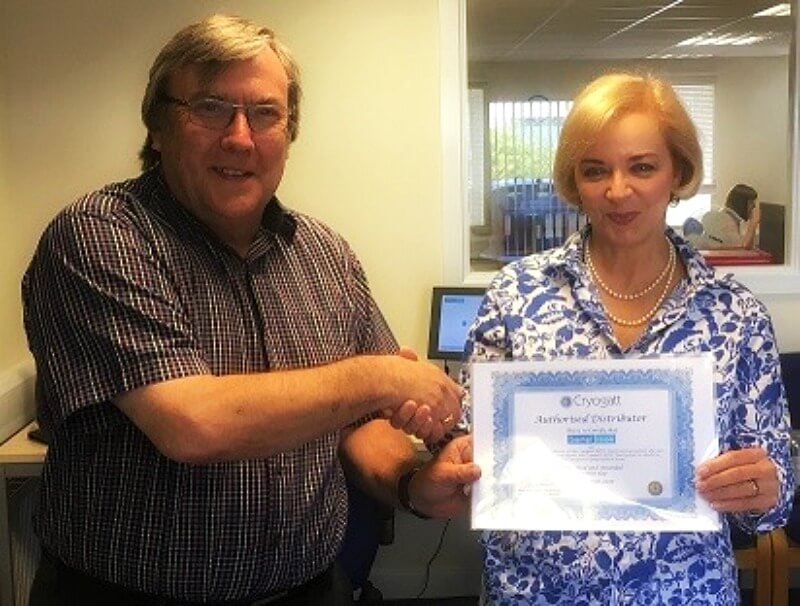 Congratulations to SAMPLision
SAMPLision have just been awarded the status of Cryogatt RFID solution distributors in their geographical sales territory (Germany). Director of SAMPLision, Mrs Ines Schumann, successfully completed technical training on the Cryogatt vial based RFID solutions and has attained the distributorship to promote, install and support customers in their territory.
The company joins an ever-growing list of Cryogatt distributors around the world, assuring success for the Cryogatt RFID technology and solutions and maintaining leadership within these markets. Ines is shown receiving their official distribution certification from Cryogatt's CEO Dr Geoff Morris.